Using Nimble Craft's laser cut ornament designs (choice of 3) let's sit, color, and stitch our pieces making + taking home something to be proud of with all the necessary materials provided along with creative support! Don't have enough time to participate? No worries, take your project + materials home to complete on your own! Nimble Craft will also have packaged project kits for sale.
All ages welcome.
Make + Take – $6
Ornament Kits – $14
Handmade by Melissa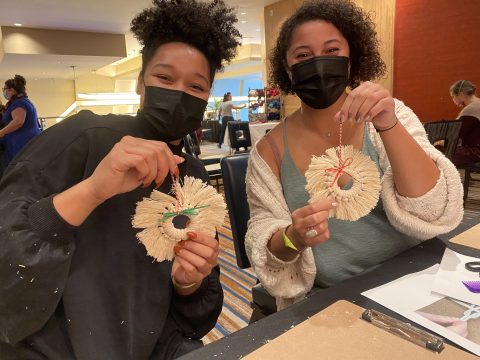 Join us to learn to make your own macrame holiday wreath ornament! Great for adults, children, beginners and experienced macrame artists, all materials and instruction are included!
*image is a sample, actual design may vary
Cost: Sliding Scale, $12-$15 per ornament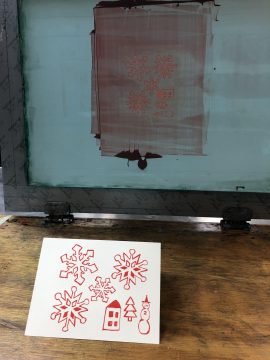 Screen Print a Holiday Card with local artist, Miriam Singer. Two different screens will be available to choose from and watercolors will be on hand if you'd like to paint yours as well.
Cost: $5 per card