Handmade by Melissa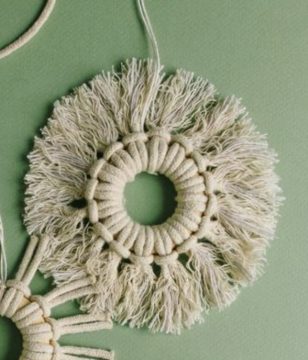 Make a handmade holiday ornament using simple macrame techniques with local artist and educator, Melissa Manna.

*image is a sample, actual design may vary
Cost: $10 per ornament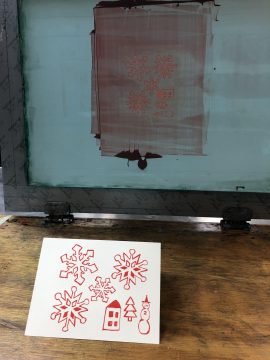 Screen Print a Holiday Card with local artist, Miriam Singer. Two different screens will be available to choose from and watercolors will be on hand if you'd like to paint yours as well.
Cost: $5 per card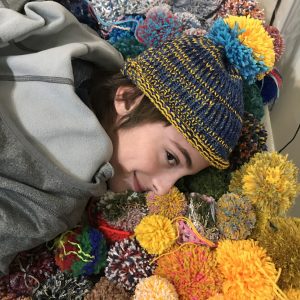 Join in and make Pom Poms with us in a variety of colors and sizes to take along and use on a favorite hat, bag or how ever you imagine.
Cost is $2 per pom-pom