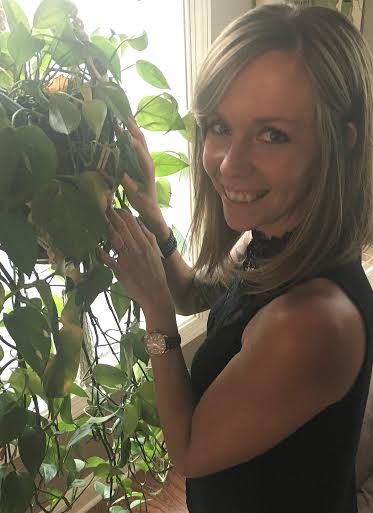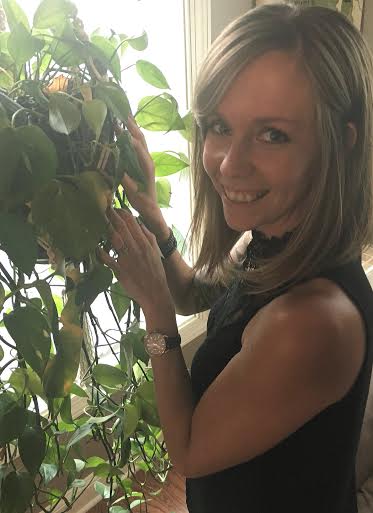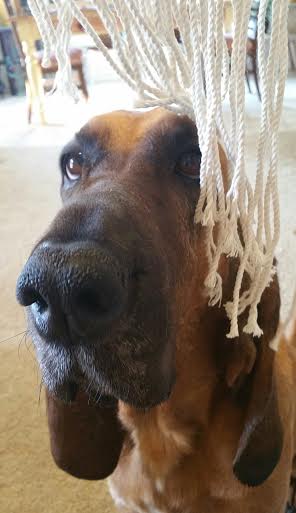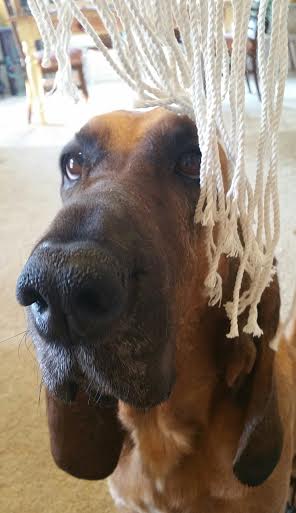 Hey there! My name is Nicole Hemmerly and I am a macramé artist & the owner of a super fun business called MossHound Designs. Aptly named after two of my favorite things, moss (and anything moss colored) and our hound dog Maycie, the peaceful beast.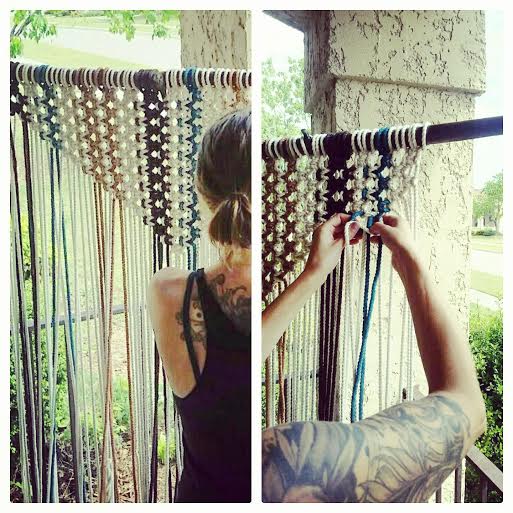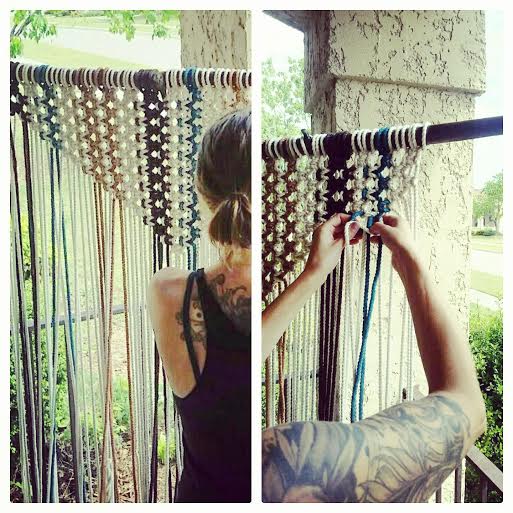 It all came about after spending most of 2015 craving a craft, craving something purely fun and uplifting to my soul. While doing research on different crafts I came across this weird knotting technique popular in the 70's and thought "where have you been all my life!" You see, growing up we didn't have a stitch of macramé in the house. However, my parents and the house I grew up in, is a complete inspiration to me. My mother can decorate with such ease & is crafty as all get out and my desire to be in the great outdoors comes from my father. My husband and I also share the same love for nature. When we go hiking, he helps me pick out the natural stones and driftwood I use.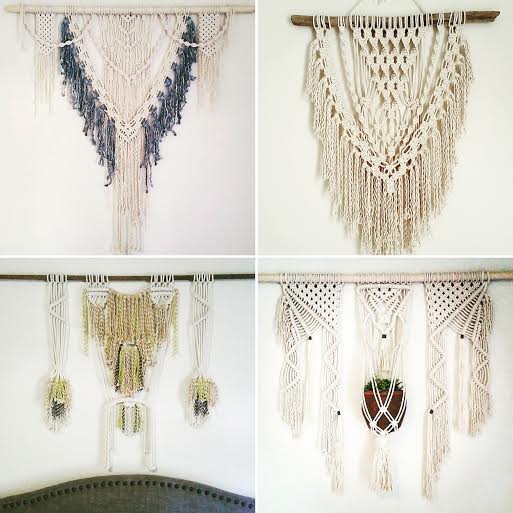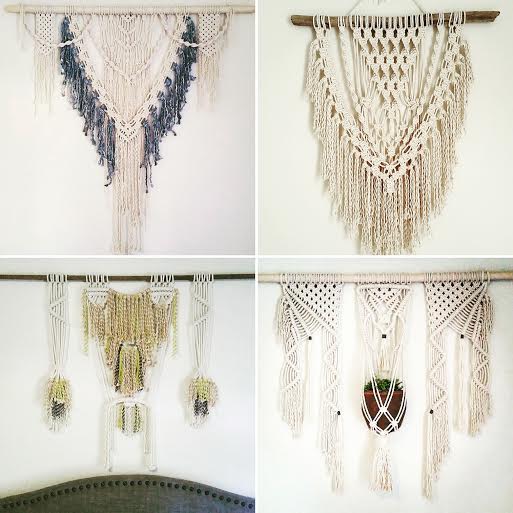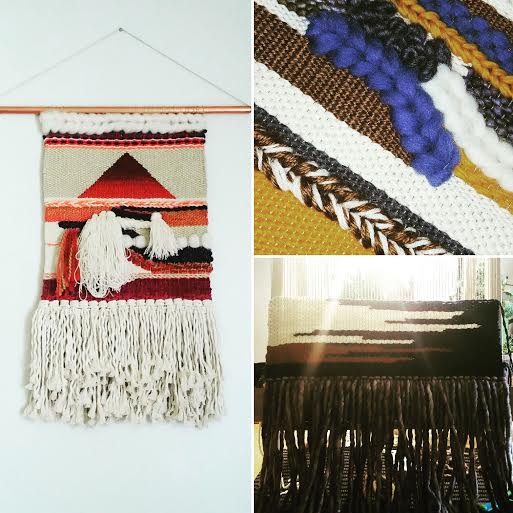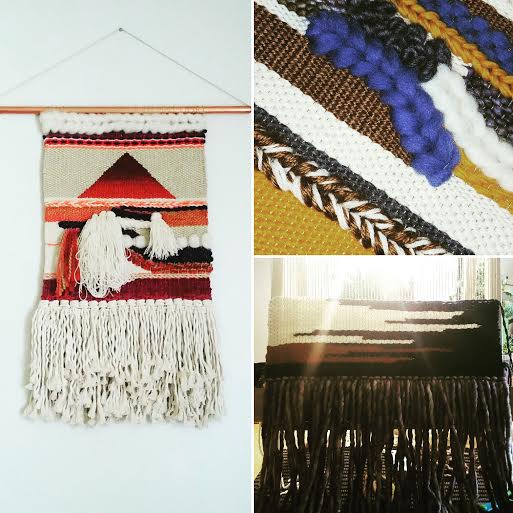 My pieces are a culmination of earthy but bright color schemes and an equal mix of vintage and natural fibers. The cord I use for the macramé is 100% cotton and produced in the USA. The cream yarn used for weavings comes straight off the sheep on my in laws farm in northern Pennsylvania and the other yarn colors were taken out of an old school house being torn down. I try to repurpose and reuse as much as I possibly can.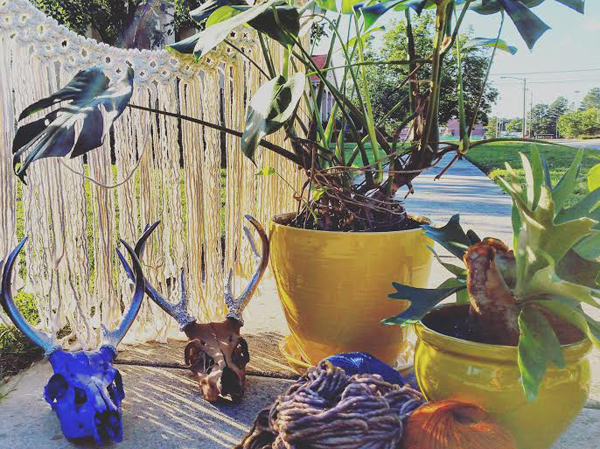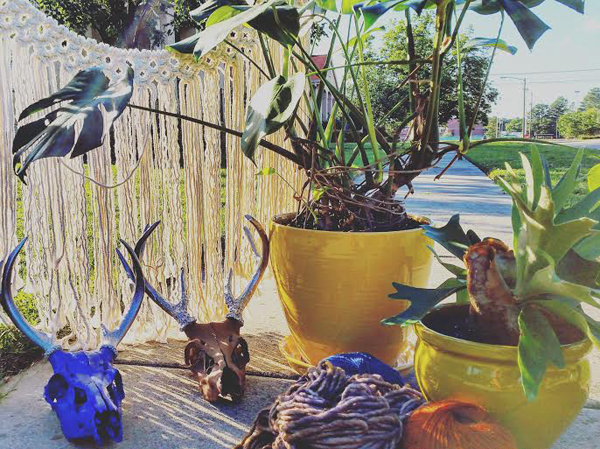 What started out as a little craft is now a full-fledged business adventure that has expanded in ways I could have never imagined! Currently, I have been hand painting deer skulls, dip dying fabric, decorating with succulents and houseplants, weaving and even have created macramé pieces for weddings.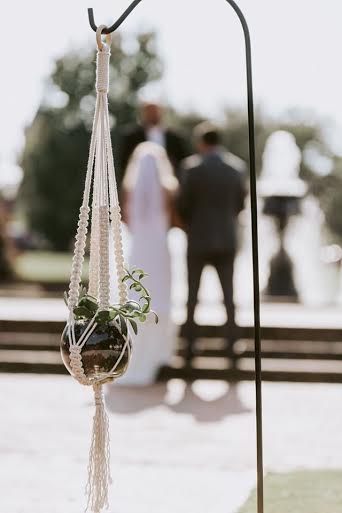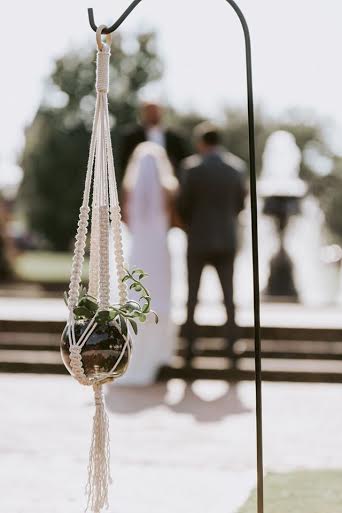 Swing by booth #10 and say hi! I love meeting new people and can't wait to see you all!
Follow us on Instagram @mosshound_designs to stay current on products and giveaways.