Hand-Dye your Own Mini Skein of Yarn or Plant a Natural Dye Garden
With Modest Transitions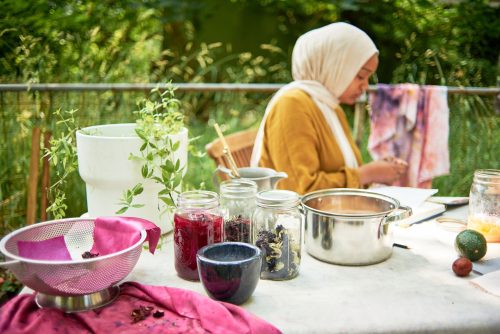 Skein Dye Pricing
1 Mini Skein: $4
3 Mini Skeins: $12
5 Mini Skeins $20
Plant a Dye Garden: $4-$8 sliding scale
Block Printing with Nimble Craft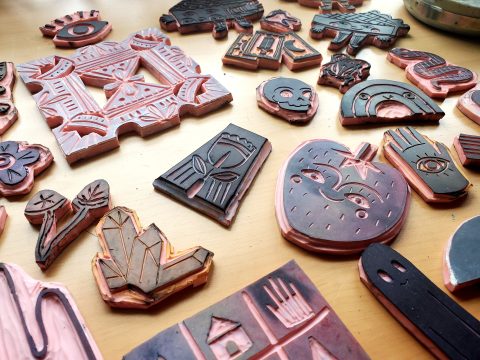 Create some hand blocked patches using Karith Gingrow of Nimble Craft's hand carved stash as well as reclaimed/upcycled fabric to print on.
Also on the printing table? Hand block your own TIC-TAC-TOE pocket game and pieces.
Karith will be there for creative support and is challenging folks to bring their own fabric for a discount!
Patches $5 set of 3 (byo fabric $3)
Game $8 (byo fabric $6)
Fabrillage Your Own Tote with Cassie Jones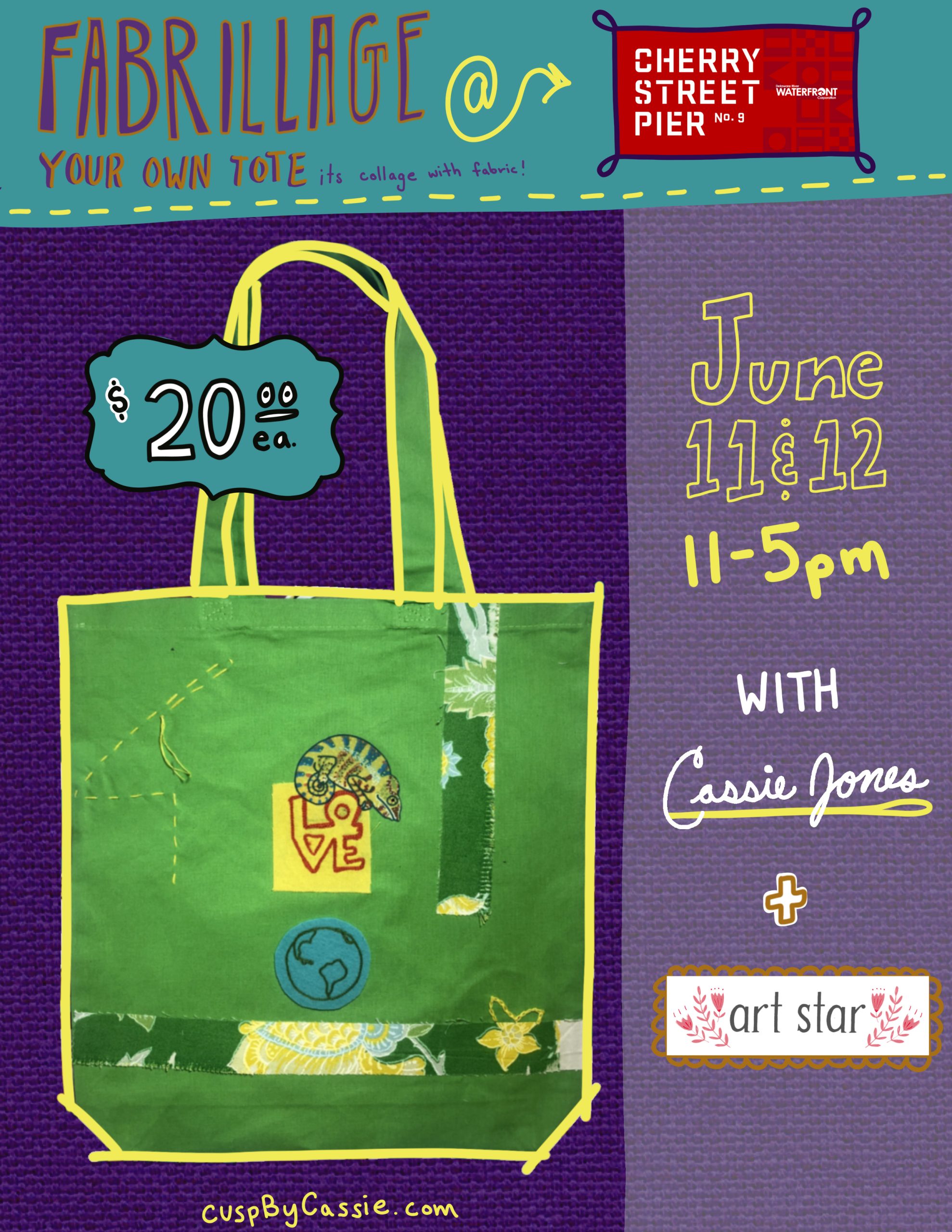 Local maker and illustrator, Cassie Jones, will be offering a make your own tote project for $20 per customized tote!
They will have images of their colorful drawings printed onto fabric for you to combine with vintage fabrics, drawings, and embroidery to put together a fun reusable fabric tote.
If you are lucky enough to snag a FREE Art Star Craft Bazaar Tote, Fabrillage that for $15! Take home kits will also be available for you to choose your decorations and complete at home.