Visit our crafting stations to make something to give or keep!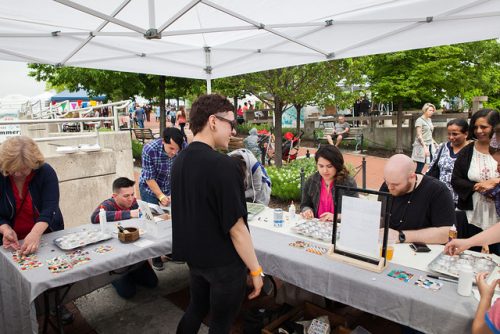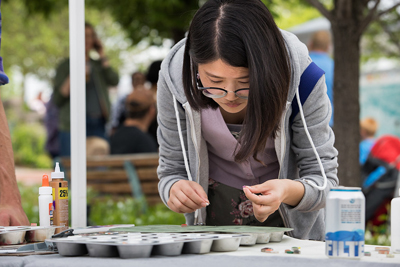 Make your own bespoke pinback button under the tent of Black Hound Clay Studio. We will have a variety of markers and fancy paper for you to create a design, and we will then use our buttonmaker to complete your very own piece of wearable art!
Free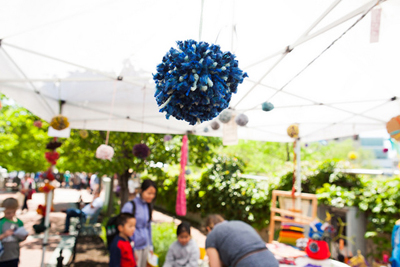 Make a Pom Pom with Textile Fashion Designer Janell Wysock. Pick from lots of colorful yarns and wind various textures together to create a fun and instantly gratifying finished mini craft project.
$2.00 per pom 10-15 minute process.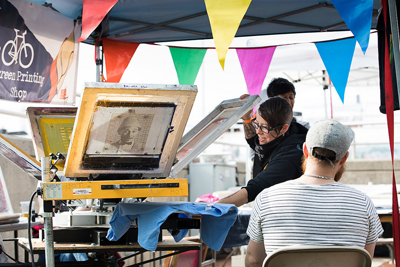 Little Chair printing will be live screen printing t-shirts with their mobile bicycle screen printing shop.  Come pick out a t-shirt and design for $25 and learn how to make your own t-shirt. Little Chair Printing will be offering a 50% discount print for everyone who brings their own t-shirt. Let's upcycle our old t-shirts and make them new.
$25 or byo shirt for half off!